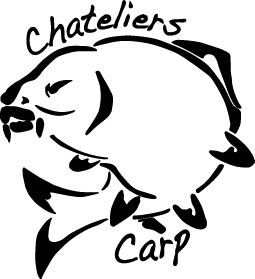 Before settling in, you must go through reception and pay for your entire stay.
Fishing weeks take place from Saturday (arrival between 1 p.m. and 3 p.m.) to the following Saturday (departure between 10 a.m. and 12 p.m.).
Weekly reservations are effective upon receipt of a 50% deposit and must be booked two months in advance.
The 50% deposit will not be refunded in any case less than 1 month before the scheduled arrival date, it cannot be carried over to a later session.
Swims should preferably be rented by 2 fishermen for safety reasons (boat fishing).
Vehicles must be parked in the car park (we decline any responsibility in case of theft).
Our friends dogs are tolerated but must be kept on a leash.
Swimming is strictly forbidden
It is forbidden to wash dishes in the lake.
Showers, washbasins and toilets are at your disposal (Please keep them clean).
It is strictly forbidden to defecate at the edge of the lake. Do not damage the vegetation.
Do not light a fire on the ground (camping gas allowed), each station is equipped with a barbecue.
Avoid being noisy, be respectful of nature and other fishermen.
Put your garbage in the garbage cans (located in the parking lot) Do not throw your cigarette butts on the ground or in the lake.
The swims must be clean on your departure, a deposit of 50 euros and an identity document will be requested on arrival and returned on your departure.
Minors must be accompanied by an adult or have parental authorisation and are under their responsibility.
The fisherman is solely responsible for any damage caused, he fishes under his own responsibility.
Drunkenness and illegal substances are strictly forbidden (the quantities of alcohol on the post are controlled and must be moderate).
All landscape or fish pictures can only be used for commercial purposes with our permission.
Your presence on the site is valid for acceptance of the rules, it is your responsibility to take note of them.
Fishery Rules
Fishing is practiced only in NO KILL
Three rods per fisherman and it is imperative to stay close to the rods when they are stretched.
It is forbidden to fish from one swim from another swim. You must fish only the swim that you have reserved.
Pike fishing is strictly forbidden (immediate exclusion).
A landing mat with a minimum size of 1m is mandatory as well as a large carp landing net.
Only biwys are accepted (no arbour or tent)
The boats must be used only on the fishing area of the swim, for sounding, baiting, removal of mounts and fighting, with oar or electric motor and to go to the reception (sanitary facilities), every person must be equipped with a lifejacket to navigate.
Radio-controlled radio-controlled boats are allowed, as well as bait rocket ignition (no boilers allowed).

Only boilies purchased respecting all the French sanitary rules (complete labeling, present us the packages) are authorized.

Home made boilies are also allowed as well as cooked seeds, (Maximum 10 kilo of cooked tiger nuts per station), peanuts are prohibited. See our offers of

boilies / Particles !

Type H or floating markers are only permitted for marking, only continuous pipe markers are permitted.
Backleads are mandatory for any line that goes beyond the center of the water in order not to hinder navigation.
Braid heads and bodies are strictly forbidden, as well as nylons of less than 28/100 or more than 40/100 (except for the head). The lead-core is forbidden. - Only rigs that allow easy release of the lead in case of breakage are allowed. -
The minimum size of hooks is n°6 and maximum allowed is n°2, (advice of use 4 or 2) hook without barbs only. (Braid at the bottom of the line is allowed)
Fishing must be practiced in the respect of the fishes, they must be released immediately after the photo session preferably in the water or kneeling above the mat of reception, and of short duration. Conservation bags are strictly forbidden.
The marking of fish or any form of mutilation is strictly prohibited.
The management reserves the right of immediate exclusion from the site, and without refund, in case of non respect of the latter
We wish you an excellent stay and good times among us!